Ondo: Akungba Akoko Princess Rescued From Kidnappers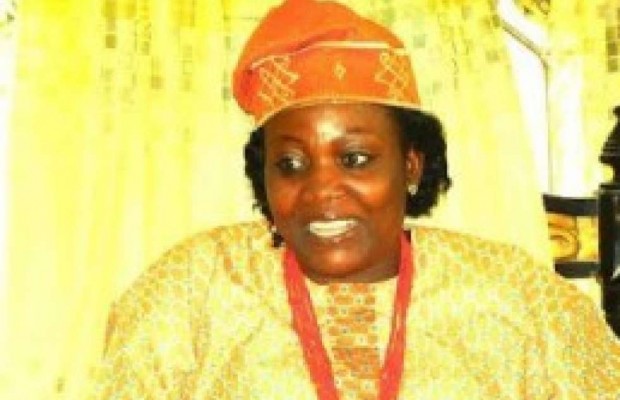 The regent of Akungba Akoko princess Toyin Omosowon who was kidnapped two weeks ago have been rescued. The regent was abducted on her way to an inaugural lecture at the federal university of technology in akure on the 2nd of june, spending 15 days in the captivity of the kidnappers.

The kidnap of the regent initially was insinuated within akungba community to be connected with royal tussle that is stalling the kingship of the town,a situation that have produced about 4 regents within four years.
rescued with the regent are her driver jelili abdul,a youth corps member,ijioma azubuike,an indian man,alex john thekinati and a police orderly to the indian man,sunday obute.

The rescue was carried out by the combination of the department of state secret service from rivers,edo,ondo states and the dss headquarters in abuja in collaboration with the nigeria army.

The news of the rescue of the regent was heartily received by the people of ondo state especially the people of akungba who have been highly traumatized by the kidnap of the traditional head of the community.
when she was finally brought to the government house in akure,she was received by the governor of ondo state,top government officials and the chairman council of oba in ondo state,osemawe of ondo kingdom,oba olasimbo kiladejo.

Narrating the formation of the rescue mission,the new director of the department of states secrete service in ondo state,christain onyebuchi ogobor who was transferred to the state ten days ago said the command acted on intelligence report.

The dss director said the networking between the sss from surrounding states and the military facilitated the success of the rescue mission. Speaking further,the director dss,ondo state declared that henceforth there will be total war against criminals in ondo state.

The executive governor of ondo state,olusegun mimiko commended the synergy between the sss and the military in the rescue mission saying it shows that the security in nigeria could be better with such cooperation between security outfits.

Governor mimiko also commended the leaders of akungba community who doused the tension that mounted within the community when the news of the kidnap was heard.


The regent toyin omosowon who spoke in yoruba language narrated how she was abducted by the kidnappers.