Male Passenger Steals Money on Aero Lagos-Abuja Flight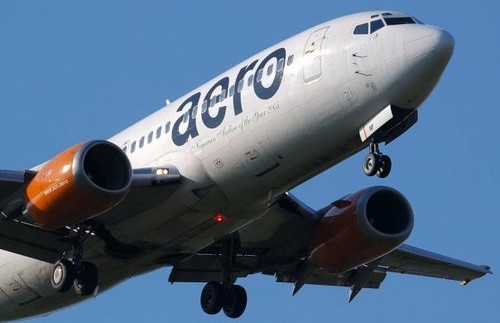 An individual named Ovuironye Mathew Dennis, traveling onboard a 6: 45 a.m Aero flight from Lagos, bound for Abuja on Monday, was allegedly caught stealing.

According to reports Dennis stole about N350, 000 from a luggage belonging to an Austrian, Novotny Anton, another passenger on the flight.

The suspect had removed the bag from the cockpit where the Austrian sat, took it to his own seat, giving impression that he was changing his seat and stole a sum of N150, 000 and 500 Euros belonging to the Austrian.

But he ran out of luck when a female cabin crew raised alarm, asked him to remain seated while he was trying to return the bag to the cockpit before the Austrian could suspect any foul play.

According to the cabin crew member,  "while trying to return the bag I asked him to seat down. But he became uncomfortable before the plane landed and the white man raised alarm that he couldn't find his bag," she said.

Immediately the plane landed at the Abuja airport, the Austrian couldn't find his bag and raised alarm, but the cabin crew member told him to check the bag with Dennis.

After the suspect was stripped naked, he told other angry passengers that he mistakenly took the bag in question for his own. The suspect later admitted he stole the money to take care of his sick mother.