Insecurity: Senate President Meets Buhari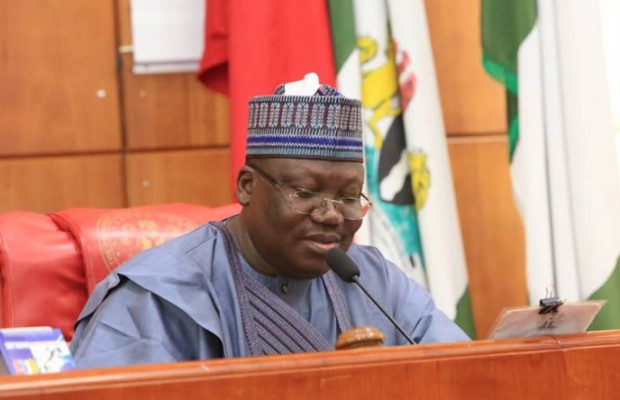 Senate president Ahmad Lawal says the National Assembly will give presidency full backing by setting a target date for ending insecurity in the country. 
Senator Lawan made the declaration while addressing journalists after a meeting with President Muhammadu Buhari in Abuja Sunday.
He said any leader in the security circle who failed to deliver the required results after the set target, would be shown the way out.
He added that the Legislature will give express approval to request from the President of any amount of funds required to recruit more security personnel and acquire more equipment to fight the battle, but that performance of the personnel will be monitored.
Senator Ahmed Lawan said everyone is worried about the raging insecurity in the country, adding that his discussion with the president centred on ways to improve the security situation in the country.
He advocated for recruitment of security personnel adding that the legislature will provide more resources for recruitment into the Army, Navy, Air Force, Police, immigration and the paramilitary outfits.