Insecurity: Omo-Agege Says Buhari Does Not Need To Appear Before N'Assembly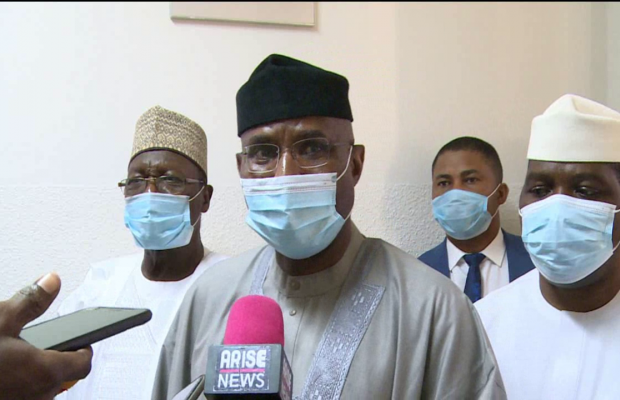 The Nigerian Senate has hinted that President Muhammadu Buhari may not appear before a Joint Session of the National Assembly to address concerns about insecurity in the country.
In a chat with a cross-section of journalists Wednesday, Deputy Senate President, Ovie Omo-Agege said it does not seem right for President Buhari to appear before the Joint Session, describing the action a breach of the principles of separation of power.
Buhari who had agreed to appear at the National Assembly Thursday began to show signs of making a u-turn following a statement by the Justice Minister, Abubakar Malami, Wednesday that the National Assembly lacks the constitutional power to summon the President.