Your Investments Are Safe in Nigeria: President Tinubu to Saudi Investors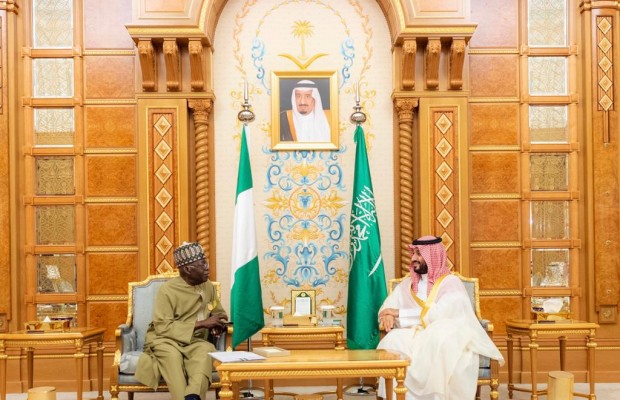 President Bola Tinubu has assured potential investors that their investments are safe in Nigeria.
Speaking at the Saudi-Africa Summit in Riyadh, Saudi Arabia, on Friday, President Tinubu said Nigeria is ready for business while assuring investors of some of the world's highest returns on investment.
The President said Nigeria is desirous of enhancing collaboration with the Kingdom of Saudi Arabia on combating terrorist organizations such as Boko Haram, ISWAP, and other violent extremist groups which have been terrorizing the Lake Chad and Sahel regions.
President Tinubu thanked the Kingdom for the various humanitarian interventions in Nigeria through the King Salman Humanitarian Aid and Relief Centre.
Speaking on climate change and how it affects Africa, President Tinubu said climate change has led to an expedited rate of desertification and incessant flooding in Nigeria and many other countries of Africa.
He commended the efforts of the Kingdom for its various initiatives to fight the effects of climate change, adding that Nigeria is also working on a number of initiatives to fight the effects of climate change and energy poverty.
On the situation in the Middle East, particularly in Palestine, the President reiterated Nigeria's call for an immediate ceasefire and the pursuit of a peaceful resolution to the conflict