We Have Turned the Heat on Kidnappers, Criminals in Ibarapa, Oke Ogun - Makinde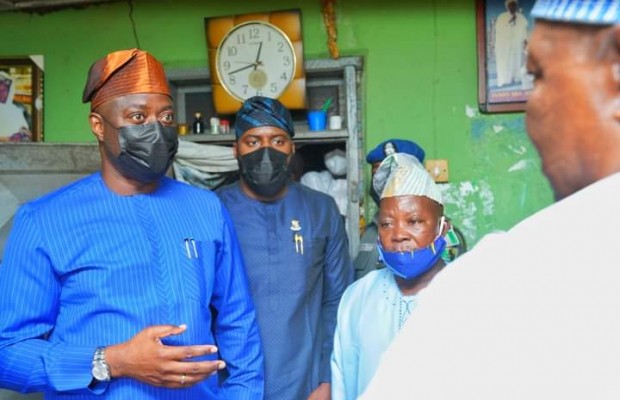 Governor Seyi Makinde of Oyo State declared on Monday that the state government has turned the heat on kidnappers and criminals in Ibarapa and Oke-Ogun axis of the state, adding that the state will succeed in routing them.
Makinde, who spoke at different spots in Ibarapa land where he engaged the people in town hall meetings, said that his administration will get the criminals to account for their heinous acts in the state.
He equally declared that the state could not afford to lose any more lives to insecurity, stating, however, that any action that must be taken must be guided by the realisation that a wrong solution must not be proffered in order to avoid unintended consequences.
The Governor stated that the government will compensate victims of the insecurity situation in Ibarapa land, adding that measures that the government is taking to curtail the situation include the setting up of an all-inclusive peace and security committee at the local government levels and the stepping up intelligence gathering in the area.
He further declared that the government will convene a meeting with traditional rulers in Ibarapa land in the next few days with a view to coming up with recommendations on the situation, warning that emergency situations as such should have been brought to the attention of the government long before it escalated.
Governor Makinde, who clarified that though he was misunderstood for the position he took during the crisis maintained that he is not afraid to speak out but that he would not allow anyone to start an ethnic war under his watch.
He added that the failure of communication, intelligence gathering and other factors led to the escalation of the crisis in the area and that though his government would take responsibility for some of the challenges, security challenges cannot be solved in one day.
The governor warned political office holders, community leaders and stakeholders in the area to treat emergency situations as sensitive and bring such to the attention of government on time, stating that claims that letters were written to him were faulty.
He charged political leaders of the area not to shy away from seeking an audience with him wherever there is a gap that must be bridged.