Six escape death after auto crash in Ibadan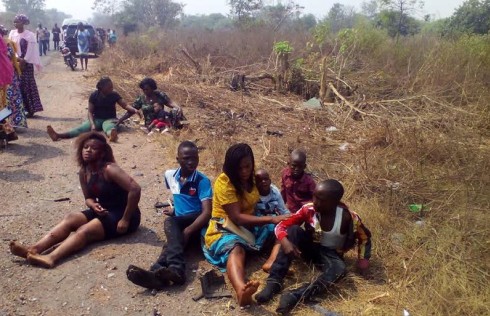 Six persons escaped death in Ibadan, the Oyo State Capital when a trailer lost control and rammed into their vehicles.
---
The accident which involved six vehicles that were seriously damaged occurred along the challenge area of the state capital.

Some occupants of the affected vehicles who spoke with our Correspondent confirmed that the propeller of the truck broke while on motion and attempt by the driver to control the vehicles resulted into the accident.

They were grateful to God for sparing their lives despite the fact that their vehicles were damaged.

The driver of the trailer, who identified himself as Olasupo Babatunde blamed the accident on the propeller that broke while on motion.
The accident led to a heavy traffic in the area while men of Oyo state traffic control agency have arrived the scene to ease the traffic and move the vehicles out of the road.



Report by Banke Kunle