Police Arrest Two as Rival Cult Groups Clash in Ibadan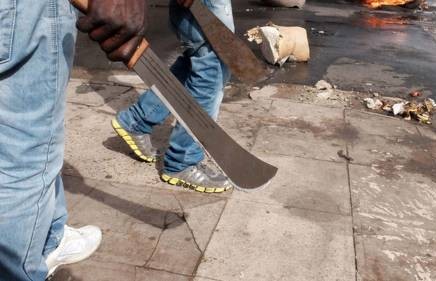 Two suspects have been arrested as rival cult groups clashed at Aremo Community in Ibadan, the state capital.
There was pandemonium at Aremo community, Ibadan, the Oyo State capital on Sunday as two warring groups clashed.
Our Correspondent learnt that trouble started between the Irefin boys and the Paadi boys in the late evening on Sunday while some shops were vandalised and looted during the fracas as the cult groups attacked each other with dangerous weapons.
A resident in the community, who spoke under the condition of anonymity, said normalcy had been restored to the area.
It will be recalled that one person was killed with five others injured recently during hoodlums' attack in the community.
The witness said that the violence might be a reprisal attack.
Reacting to the incident, the Public Relations Officer, Oyo State Police Command, Olugbenga Fadeyi said five suspects have been arrested as a result of the collaborative efforts of Joint patrol teams from Agugu, Mapo and Idi- Aro police divisions.
He promised that the suspects will be transferred to SCID Iyaganku, Ibadan for discreet investigation.