PDP Meets European Union Mission in Nigeria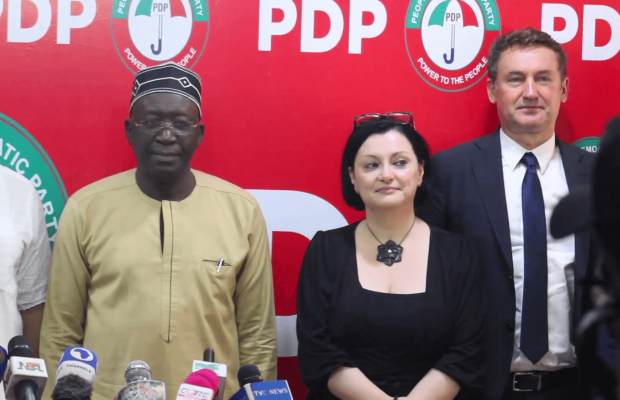 The European Union has reaffirmed its commitment to ensuring continuous democracy in Nigeria, especially during and after the forthcoming 2023 general elections.
EU ambassador to Nigeria, Samuela Isopi made the assertion during a courtesy visit to the People's Democratic Party's National Secretariat in Abuja, Friday.
She stated that the process is part of consultation and engagement that the European Union is having with Stakeholders and other actors towards the Forthcoming general election.
Responding, PDP National Chairman, Iyorchia Ayu stated that PDP wants its convention to be very transparent, and provide a fair and level playing field for every of all the 15 presidential aspirants.
He assured his visitors that the delegates will be allowed to select their presidential aspirants.
He stressed that once the delegates in PDP cast their vote, and the pronouncement is made,  PDP will not be calling whosoever emerges as a candidate but Mr President.