Oyo Civil Servants Resume Work After COVID-19 Lockdown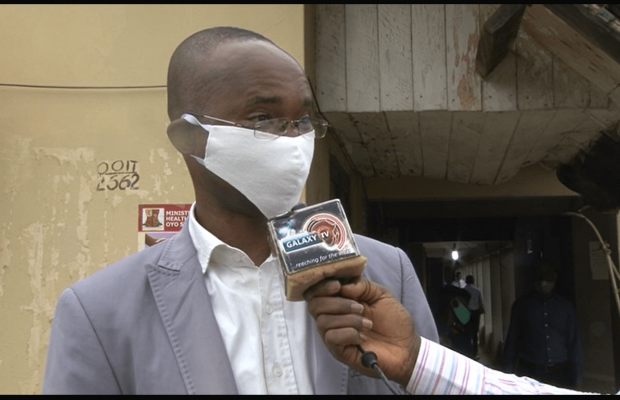 Oyo Civil Servants Resume Work After COVID-19 Lockdown
Civil servants in Oyo state from grade level 12 and below resumed at their respective duty posts as directed by Governor Seyi Makinde.
The State Secretariat was closed on March 27, 2020 but was partially opened a month after to workers on level 13 and above.
The Chairman of Covid-19 Task Force and Governor of Oyo State, Seyi Makinde last week announced the reopening of the Secretariat on Monday 22nd, 2020.
Correspondent Kunle Ojo who was at the State Secretariat reports that unlike before all the gates leading to the Secretariat were opened to civil servants
Also, majority of the civil servants who reported to duty used face masks.
Workers at different ministries were also seen preparing for the business of the day.
A cross-section of workers who spoke with Galaxy News expressed delight to return to duties.
However, hand washing basins with water and sanitizers were positioned at some strategic locations in most of the ministries within the Secretariat as promised by the state government.
It is hoped that these measures will be sustained especially among civil servants who are the engine room of government.