NURTW Members Lament Bad State of Road.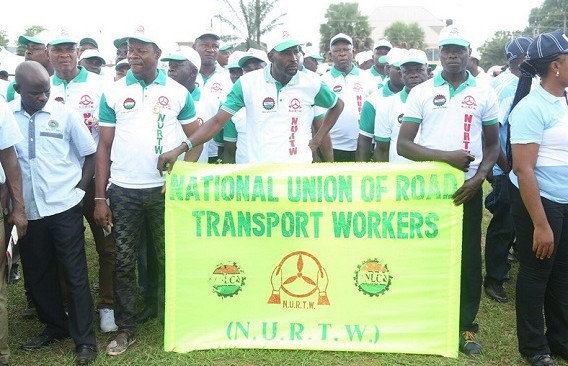 Members of the National Union of Road Transport Workers in Warri Delta state have lamented the bad state of the road leading from Warri to the home of the Deputy Senate President Ovie Omo-Agege, calling on the lawmaker and state government to come to their rescue.
The union members who are mostly drivers who ply the Warri, Orerokpe and Agbor route says the road is taking its toll on their vehicles and added to traveling hours Speaking on the sorry state of the road as motorists struggle through bad spots, the road transport members call for urgent actions in putting the road in good condition.
A passenger who had waited for several hours in a bus to travel through the road called on the state government to help fix the road.
The Warri Orerokpe road which leads to the only Airstrip in Warri plays host to the home of the Delta state speaker, the Deputy Senate President and other dignitaries such as foremost unionist Frank Kokori.