Northeast Governor's Forum Highlight Rape, Kidnap, Insurgency as Major Challenges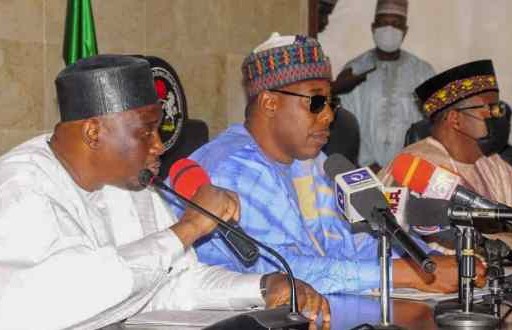 Governors of the Northeast region of Nigeria have identified the increasing cases of rape, kidnapping, insurgency and youth unemployment as some of the major challenges facing the region.
Borno state governor,  Babagana Zulum who is the chairman of the forum made this known while delivering his opening remark at the 3rd meeting of the forum expressed concern over the incessant insecurity in the North East
Governor Zulum said some of the most alarming and worrisome challenges confronting the region remains the daunting issue of insecurity, which has been causing excruciating loss of lives and property in the sub-region.
The chairman also herpes on the need for the federal government to allow state governments prosecute suspected terrorists in their states.
He said one of the burning issues bedevilling the region are the emergent of criminal activities like banditry and kidnapping, the twin scourge assuming a worrisome dimension in the North East, as it is becoming rampant and widespread. According to him, This has caused interstate road travel to become virtually impossible for the people because of the palpable danger of abduction along most of the major roads.
Correspondent report that On the almajir issue, governor Zulum called for a total overhaul of the system to tackle its increasing effect on the overall socio-economic development of the society.