Mutiny: Army Sentences Soldier to Death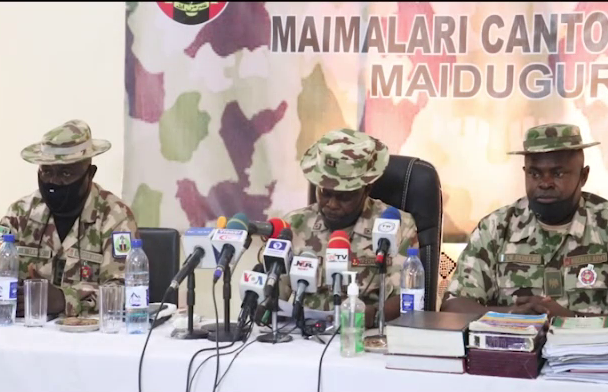 A Military Court Martial Sitting at the 7 Division Maimalari Cantonment Borno State, sentenced to death, a soldier, Private Azunna Maduabuchi for killing an officer, Lieutenant Babakaka Ngorgi.
Delivering judgment on the matter, President of the court, Brig. Gen. Ekubi Arikpo said the soldier was found guilty of murder punishable under section 106 subsection A of the Armed Forces Act 2004.
The accused soldier pleaded not guilty but witnesses and exhibits tendered to the general court proved contrary.
 Lieutenant Ngorgi the Adjutant of 202 Tank Battalion Bama Northeast Nigeria was on July 29, 2020, shot and killed by a Soldier in his unit, identified as Azunna Maduabuchukwu.
The troops had returned to their base in Bama shortly after an operation against Boko Haram when Private Azunna Maduabuchi decided to settle a score with his commander with his rifle.
Maduabuchi fired 9 rounds at the officer, at close range, killing the officer on the spot.
The late Lieutenant, Babakaka Shehu Ngorgi graduated from the Nigerian Defence Academy in 2016 as a member of regular course 63 and later commissioned into the Nigerian Army.
The convict was however dismissed and sentenced to death by firing squad as provided under section 106 of the armed forces act, But subject to confirmation by the appropriate superior authorities.