Military Might Can't Address Nigeria's Security Challenges - Buratai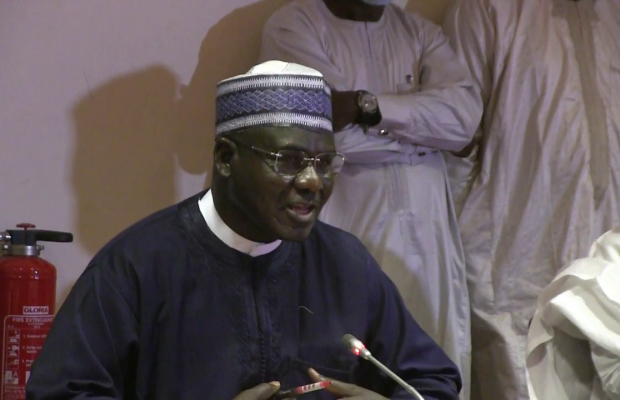 Former Chief of Army Staff, Retired Lieutenant General Tukur Buratai says addressing Nigeria's security challenges will require more than just the military approach noting that it will take 20 years to fully solve the problem.
Galaxy's Godfrey Eshiemoghie reports that the ex-service chief made this submission at a Senate Committee hearing Thursday during his screening alongside four other ex-service chiefs as non-career diplomats.
In his response to questions from members of the Senate Committee on Foreign Affairs, Buratai said tackling Nigeria's security concerns will take a multi-pronged approach that involves addressing poverty.
Other ambassador designates made it clear that Nigeria's security problem is not that of lack of intelligence, but that of managing that which is made available.
It was noted that intelligence about the impending abduction of Dapchi schoolgirls was not used.
On the 9th of February 2021, President Muhammadu Buhari had written the Senate asking for the confirmation of the immediate past service chiefs as non-career ambassadors.