Militant Groups Threaten To Shut Oil Production over NDDC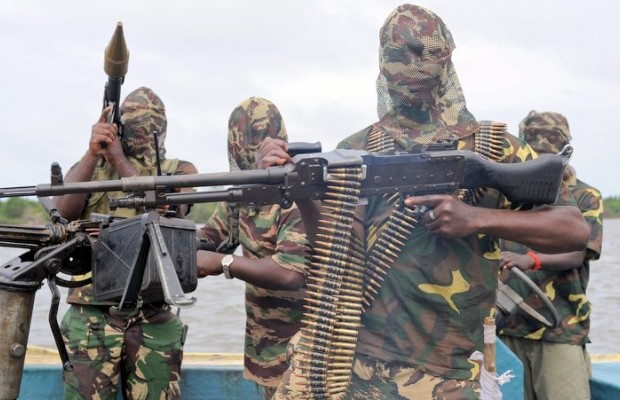 A coalition of militant groups under the umbrella body of Supreme Egbesu Freedom Fighters have thrown their weight behind the seven-day ultimatum issued by former militant leader Tompolo to the federal government to inaugurate the NDDC board or face the consequence of them shutting down oil installation in the Niger Delta.
The groups in a statement by a self-styled Commanding Officer known as General Obus said they will blow up the Trans-Nembe Bonny creek crude pipeline to express their anger should the federal government fail to honour the ultimatum.
The militant group asked President Muhammadu Buhari to caution the Minister of Niger Delta Affairs Godswill Akpabio to order and immediately constitute the NDDC board to avert the looming danger in the oil sector. 
Meanwhile, tension has risen in the region as the threat by the militant groups have made it difficult for oil workers in the Escravos River to return to their duty post as the ultimatum draws nearer.