Makinde Inaugurates Committee for COVID Recovery Program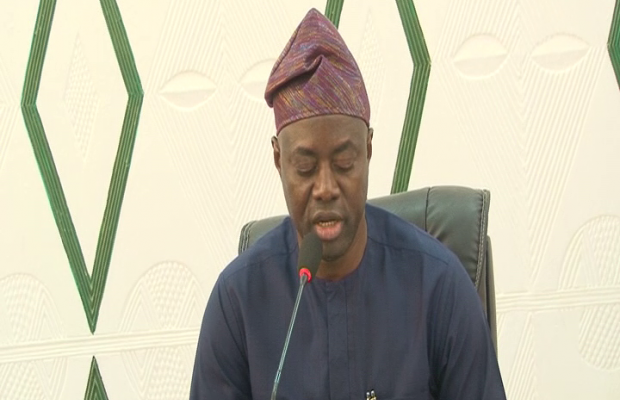 Oyo State Governor Seyi Makinde has inaugurated a steering committee for COVID-19 Action Recovery and Economic Stimulus, Programme for Result (CARES) to provide necessary intervention and support that would improve livelihoods in the state.
The ten-man steering committee which was inaugurated at the executive council chambers was chaired by the commissioner for finance, Akinola Ojo.
Speaking before the inauguration, Governor Seyi Makinde said the focus of the world bank assisted project was basically to mitigate the damages caused by the COVID-19 pandemic with the aim of caring for the poor and vulnerable, guarantee food security, support micro small and medium enterprises (MSME)s as well as increase access to health care 
While reeling out several interventions of his administration to cushion the effect of COVID-19 and sharing of palliatives, the Governor noted that the CARES programme was not for mere money sharing, but to ensure measurable results were achieved.
Earlier the chairman of the steering committee and commissioner for finance, Akinola Ojo explained that the world bank in partnership with the federal government had earmarked 750 million dollars for a 2-year financial support to states called Nigeria COVID-19 action recovery and economic stimulus (CARES) across the country to improve livelihoods, guarantee food security, provide grants for poor and vulnerable households amongst other intervention.
Also, the Commissioner for Women Affairs and Social Inclusion, Fausat Sanni and the state coordinator of the programme, Kikelomo Adegoke assured that Oyo state on it part would ensure thorough implementation of the programme in accordance with its objectives.