Makinde Assigns Portfolios to 7 Reappointed Commissioners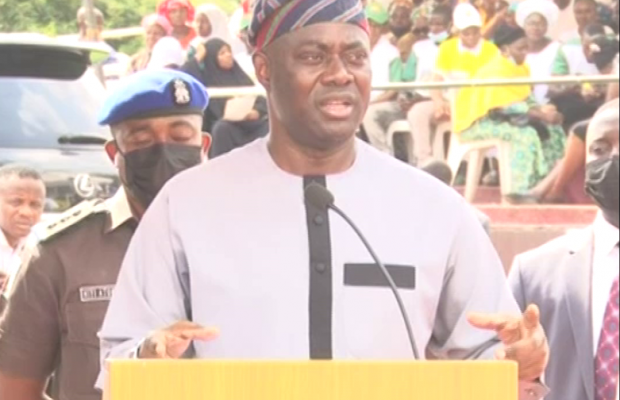 Oyo State Governor, Seyi Makinde on Friday assigned portfolios to the seven commissioners designates approved by the State House of Assembly on Thursday.
Aside from the former Commissioner for Women Affairs and Social Inclusion, Fausat Sanni who has been moved to the Ministry of Special Duties, the remaining six Commissioners retained their former portfolios.
Correspondent Kunle Ojo reports that Governor Makinde while addressing the reappointed Commissioners after they had taken the oath of allegiance and oath of office urged them to rededicate themselves to their respective positions.
He further tasked the new commissioners not to relent from the high standard they were been rated but to keep raising the bar.
Makinde used the occasion to reiterate the commitment of his administration to provide good governance that would improve the living standard of the people.
The governor further disclosed that he would announce the remaining list of the commissioners in the next few weeks.
Some of the commissioners lauded the magnanimity of the Governor for the opportunity while they promised to perform optimally in their respective ministries.