Makinde Approves Deployment of 200 Amotekun Corps to Ibarapa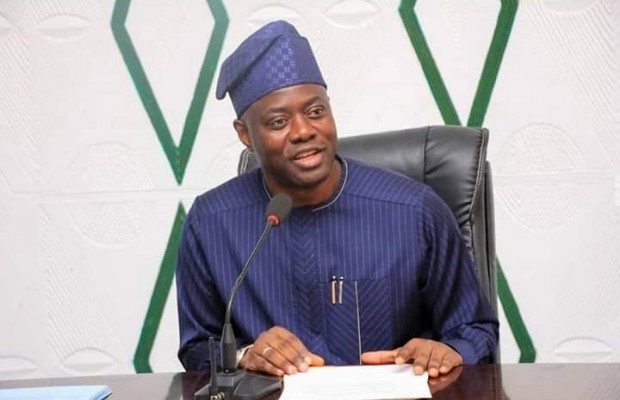 Oyo State Governor, Seyi Makinde has directed the immediate deployment of 200 operatives of the Oyo State Western Nigeria Security Network codenamed Amotekun to Ibarapa Local Government Area of the state.
The directive of an additional 200 Amotekun personnel was contained in a security strategy rolled out on Wednesday, in Ibadan by the Governor.
Makinde said the deployment of Amotekun Corps followed a meeting with security agencies and stakeholders in the crisis-torn area adding that the officials will be deployed to hot spots of kidnapping, killings, rape to the invasion of farmlands with cattle.
There has been a crisis between Ibarapa indigenes and Fulani herdsmen accused of perpetrating crimes ranging from kidnappings, killings, rape to invasion of farmlands with their cattle in the area.
Makinde also promised to hold town hall meetings and community outreaches, bringing together residents and security agencies to talk about any issues of immediate concern and how they can be resolved through dialogue and more effective community policing.
The governor also said that his administration will also adopt continuous dialogue as one of the measures aimed at ending insecurity in Ibarapa and Oke-Ogun axes.
Makinde also indicated that his government will ensure the documentation of foreigners as one of the strategies aimed at combating crime adding that the government will proceed with the documentation of foreigners, especially those who are working in mines.
Another measure contained in the security strategy as made public by the governor is the decision to further collaborate with federal security agencies operating in the state.
He revealed that the state government had started the process of prosecuting all suspects arrested for criminal activities in Ibarapa and the Oke-Ogun zones of the state, especially in connection with the ongoing tensions in the area.