Kano Attempting to Convert Our Children to Islam Says Orphanage Home Coordinator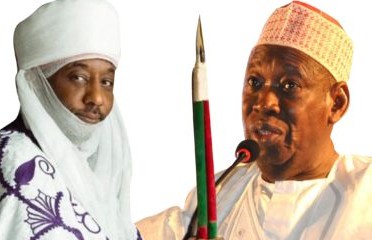 The coordinator of Du Merci Orphanage home, Nonamansland, Kano, Mrs. Mercy Tarfa has raised an alarm that the twenty-seven children allegedly rescued from the Home by the Kano police command since Christmas day are being forced to convert to Islam.
She said information reaching her from the state orphanage  Nasarawa home where her children are being remanded is that there is an ongoing daily persuasion from officials of the center telling the children to convert to Islam. one of the older ones by name Michael Tarfa, 24, has been promised quick release from custody, a house, and a wife if he agrees to become a Muslim. She compared the situation to that of Leah Sharibu who was adopted alongside other students in the northeast by some insurgents but denied her freedom because she would not convert to Islam.
The crying mother of Du Merci Orphanage Home said all the children were brought up by her, adding that they have been Christians from birth and wonders why the government in connivance with the Kano Police command is trying to convert them forcefully to Islam.
She added that the older ones, Sarah 31, Michael 24, and few others above the age of 18 have separated
from the younger ones lately in a bid to keep molesting them for the religious conversion.
She said though the police claimed to have rescued the children they are now in a bad situation of poor feeding habits, clothing, and shelter, adding that two of them fell ill, were taken to the hospital and abandoned there by the police for the past two months.
She said the matter is having a religious undertone hence her decision to call on the Christian Association of Nigerian and the Pentecostal Fellowship of Nigeria to assist in saving the children.