Insecurity: Politicians Must Be Free From Drug Abuse - Marwa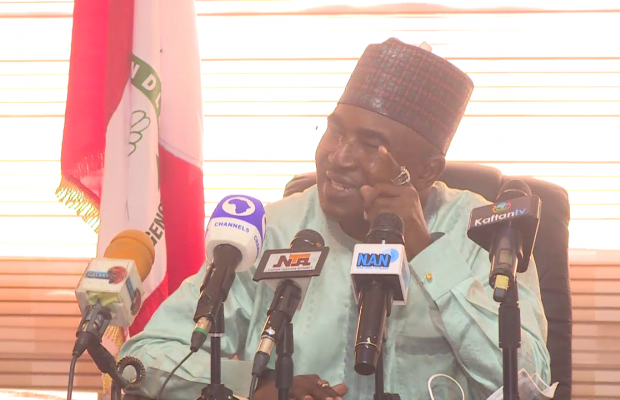 The Chairman of the National Drug Law Enforcement Agency (NDLEA) Brig. Gen. Mohammed Buba Marwa has re-emphasized the need to conduct drug tests on politicians as public funds need to be entrusted in the hands of mentally stable individuals.
Marwa made the emphasis when the former chairman of the Economic and Financial Crimes Commission (EFCC) Mrs. Farida Waziri paid him a courtesy call in Abuja, Wednesday.
He said aside from students, politicians also need to test negative before qualifying for public offices while soliciting support from Nigerians to tackle incidences of drug abuse and trafficking in the country.
Earlier in her remarks, the former chairman of EFCC and chairperson of Women, Youth, Children and Crime Organization, Mrs. Farida Waziri pledged to partner with NDLEA to help combat illegal use of drugs in Nigeria.
She expressed concern over youths involvement in drug abuse, saying curbing the menace of drug abuse is not a misplaced priority as most crime is borne out of the illegal practice.