Insecurity: Minister Urges Nigerians to Support FG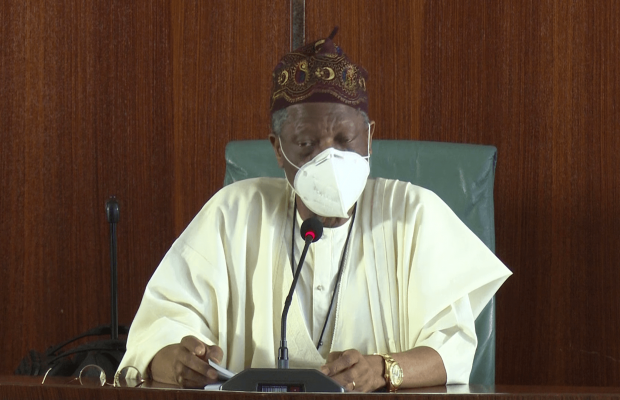 The Minister of Information and Culture, Alhaji Lai Mohammed has called on Nigerians to support the efforts of the Federal Government in tackling insecurity in the country while urging those bent on playing cheap politics with the challenge to have a rethink.
Addressing journalists in Abuja, Tuesday, Alhaji Mohammed chided the opposition especially, the People's Democratic Party which advised the Government to seek external help against insecurity, saying the current administration has consistently engaged in ways to resolving national issues, including insecurity, the fight against corruption, terrorism, infrastructure and farmer-herder conflict.
The minister noted that kidnapping and banditry are not federal offences but that of the states government a reason those criticizing Government must call out the states to ensure a rigorous prosecution of arrested kidnappers and bandits.
Mohammed said the PDP did not respect its own words, as it played cheap politics while playing the ostrich.