Insecurity: Govt Advised to Support Local Security Operatives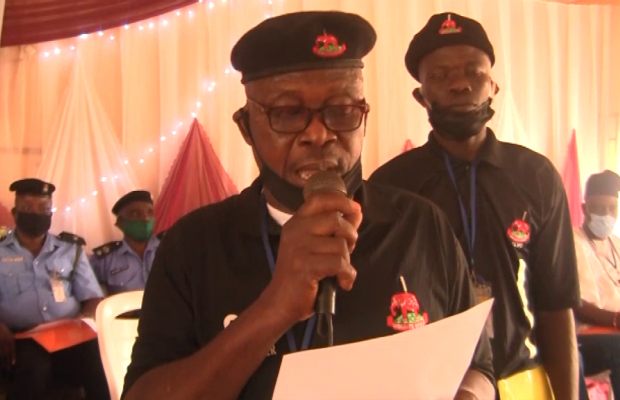 Governments at all levels in Nigeria have been advised to support local security operatives in curtailing the spate of insecurity in the country.
A cross-section of speakers at the inauguration of a community-based security watch in Ona-Ara Local Government Area of Oyo state declared that all hands must be on deck towards making the country safe for socioeconomic and political development.
Correspondent Kunle Ojo reports that the Chairman of the Security outfit, Adediran Olororo said the initiative was aimed at supporting the efforts of the Nigeria Police Force and other security agencies in ensuring a safe society.
On his part, the Chairman of Ona-Ara Local Government Area, Hon. Musibau Sanusi commended the Landlord Association and the Vigilante Groups in the area for the efforts stressing that people must be ready to support the Government towards ensuring the safety of lives and property.
Some vigilante officers who spoke with Correspondent Kunle Ojo appealed to the state government for logistics support adding that the initiative is borne out of the need to ensure the safety of residents.