INEC: Yakubu Assumes Office for another Five Year Term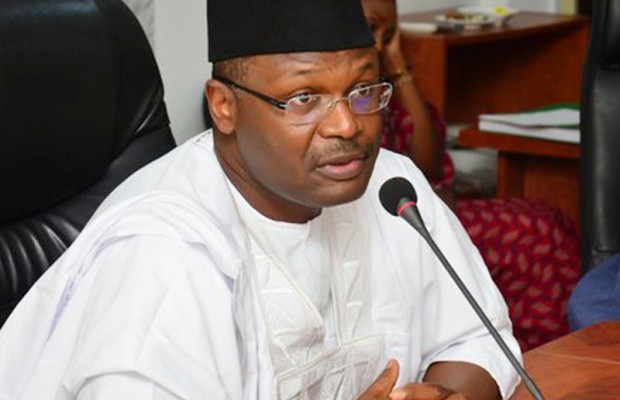 Professor Mahmood Yakubu has assumed office for a second term as Chairman of the Independent National Electoral Commission (INEC).
Yakubu, who was first sworn in on November 9, 2015, was again sworn in for a second term on Wednesday by President Muhammadu Buhari, following his clearance by the Senate.
Speaking at a brief ceremony to formally take over affairs of the Commission, he pledged to discharge his responsibility without bias.
According to him, work continues and the quick passage of the electoral Act Amendment is a top priority and the commission will be elated if the electoral Act Amendment is passed by the end of March 2021
He further noted that the immediate area of attention for the Commission is the resumption of the Continuous Voter Registration (CVR) exercise also in the first quarter of 2021, which is expected to continue at least until six months to the 2023 general elections, adding that INEC hopes to introduce a new technology for voter enrollment in 2021
He thanked Air Vice Marshal Ahmed Mu'azu and the five National Commissioners for overseeing the affairs of the Commission over the last 31 days
Speaking earlier, AVM Mu'azu congratulated Prof. Yakubu on his reappointment and explained that INEC was confronted with several challenges, especially security during the bye-elections.
He expressed dismay over the loss of six police personnel who drowned in Bayelsa State during the just concluded bye-elections but was satisfied that the poll was conducted after all.
Yakubu had on November 9, 2020 handed over affairs of the commission to a National Commissioner, Air-Vice Marshal Ahmed Muazu (rtd).