IMN Protest 2000 Days Illegal Detention of Elzakzaki and Wife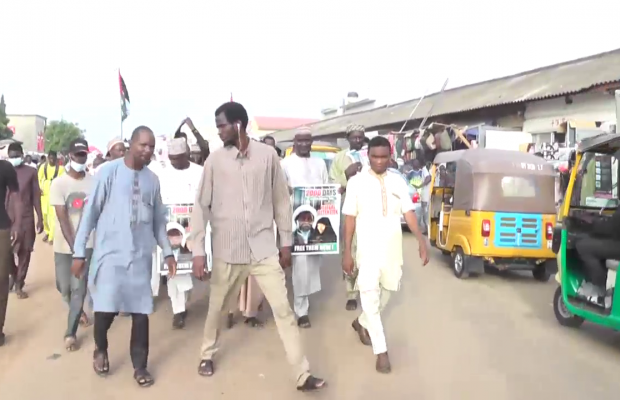 The Islamic Movement of Nigeria has continued to protest over what they call the illegal detention of their leader Sheikh Ibrahim Elzakzaki, they say they are demanding the immediate release of Sheikh and his wife who have been in detention for over two thousand days.
They call on the federal government to follow the court order which states that Sheikh Elzakzaki and his wife Zenat be released unconditionally and should be paid a compensation of 50million naira.
Speaking with journalists in Kaduna a leader of the Islamic movement in Nigeria Aliyu Umar says they are protesting the unfair treatment of their leader who has been in police custody for many years, he added that they will continue to follow all legitimate means until the federal government adhere to their demands.
Our correspondent Bosan Yakusak who monitored the protest said the IMN members came out in their numbers including women and children singing and carrying placards across major streets of Kaduna town.