Ibadan Poly Staff Unions Suspend Strike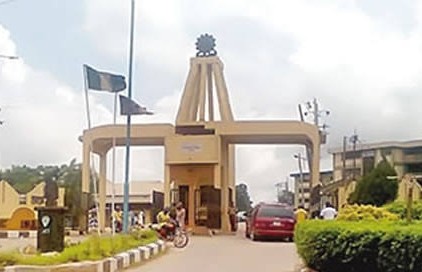 The aggrieved staff of The Polytechnic, Ibadan, comprising both academic and non-academic staff, has suspended the 38-day industrial action over the non-implementation of its new national minimum wage by the Oyo State Government.
It will be recalled that the workers embarked on an indefinite strike on January 11 following the resolution of a special congress of the unions.
According to the unions, the strike was suspended for 21days in honour of Governor Seyi Makinde and the Governing Council of the institution.
The Staff Unions of the Polytechnic, Ibadan, in a statement jointly signed on Thursday by SSANIP Chairman, Biodun Abegunde; NASU Chairman, Ibraheem Akande; and T. M. Oyebola, Representative of  Academics, said, Members of staff of The Polytechnic, Ibadan, under the umbrella of NASU, SSANIP and Academics, had a congress this morning Thursday and after serious deliberations resolved to honour Governor Seyi Makinde and the sub-committee of the Governing Council of The Polytechnic, Ibadan who made an appeal and who had been listening to the yearnings of the Unions and other dignitaries within Ibadan metropolis.   
The Congress unanimously decided to suspend its strike action for 21 days with the hope that The Polytechnic, Ibadan Council Committee headed by Prof. S. G. Odewunmi would liaise with the government to resolve the Unions' demands. 
The Unions maintained that if the government and the Council fail to do the needful within the 21 days set, the Unions would not have any other option than to resume the suspended strike action.
"They appealed to the stakeholders in the education sector in Oyo State and the general public to prevail on the Oyo State Government to accede to their requests and save the state and the institution from avoidable embarrassment.
At the commencement of the strike, the aggrieved workers had expressed their displeasure over what they described as the amputated salary structure being introduced by their employers.