FLOOD SACKS ANAMBRA COMMUNITY RESIDENTS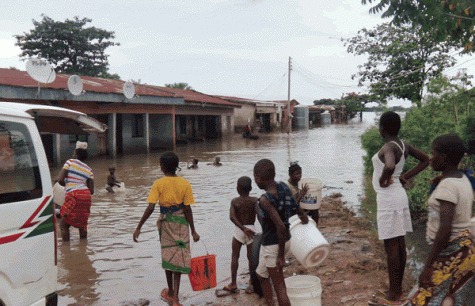 Barely a week after over seventy person's lost their lives when their boats capsized as a result of increase in water level, residents of Igbariam community in Anambra east local government have appealed to the state and federal government to come to their aid as their houses have been submerged under water.

Apart from household  items and farmlands that were destroyed, students and pupils have also been sacked from their school,  raising concern by some stakeholders in the state.

Some victims from Igbariam,  recounted that over one hundred houses including schools have been submerged as a result of flooding.

The residents also called on the state government to provide IDP camps to enable flood victims be in a safer place before returning home.