Fire Destroys Goods Worth Millions of Naira in Akure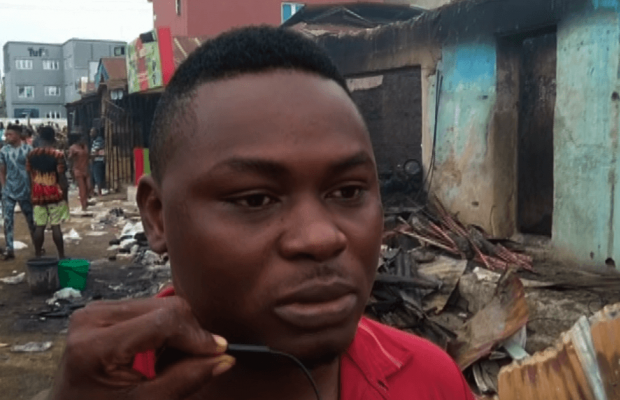 Properties worth several millions of naira have been destroyed when a fire broke out at a shopping centre located at Oba-Nla junction around Oja Oba market in the heart of Akure the Ondo state capital.
The cause of the inferno remains sketchy because there was no electricity supply at the complex that has a mini gas station which many suspected could be the source of the fire.
Many houses and shops were touched and destroyed completely.
Residents of Oba-Nla are currently furious about the inability of the state fire service to rise up to the occasion when they ran to them for assistance when the fire broke out.
They said it has become a norm whenever there is such fire outbreak in the state for the fire service to complain of lack of one thing or the other which will not let them take action to salvage the situation.
Meanwhile, Governor Rotimi Akeredolu has issued a communiqué ordering for a complete overhauling of the state fire service for better performance