FEC Approves Additional N500m for Completion of 18.7km Road in Delta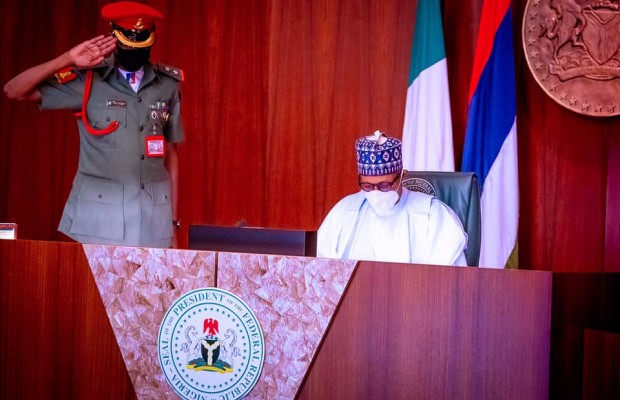 The Federal Executive Council approved an additional N500 million as a variation for the completion of 18.7 kilometres Bulu-Oriagbene road in Bomadi Local Government Area of Delta State.
Minister of Niger-Delta Affairs, Godswill Akpabio disclosed this to State House Correspondents, at the end of the two-hour meeting.
He explained that the construction of the road is a project of the Niger-Delta Ministry, which has already attained 97 per cent completion.
The Minister said the contractors have been given six months to complete the project.
Akpabio said the council also approved the floating of a digital platform where projects executed by his ministry can be monitored at all times.
He said the Strategic Implementation Work Plan (SIWP) is to help in coordination and also prevent duplication of projects.
He also announced that the ministry has so far completed 50 projects that are now awaiting inauguration, which was delayed by the emergence of the COVID-19 pandemic.
Minister of State for Education, Chukwuemeka Nwajiuba, on his part said Council, in continuation of the efforts of the federal government to revitalize and repurpose the education sector, passed a resolution granting the request of the University of Ibadan to acquire a new microscope. 
He explained that the equipment will stem the amount of money spent to send research specimen abroad as well as the time spent by Nigerians on research.
The minister said Government will provide N190 million while the University of Ibadan will be adding N552, 000 as their own counterpart fund from Internally Generated Revenue (IGR).
The equipment is expected into the country within 16 weeks that is four months.
Minister of Power, Mamman Sale on his part said, the council approved the construction of three sub-stations, two in Kano State and one in Benue State as well as the extension of transmission lines in Umuahia, Abia State and Mbano, Imo State. 
Sale said the cost for the extension of transmission lines in Abia and Imo States is $506,324.40 plus N34, 034,000 local content. 
On the amount for the construction of three sub-stations in Zaki-Biam, Benue State and Bichi and Kanyi, Kano State - the one in Zaki-Biam is $8.6 million while the local content is N2.08 billion.
He said the second one in Bichi is $9.6 million-plus N1.7 billion local content. While the one in Kanyi, Kano State is $9.5 million-plus N1.7 billion.
The minister said the government is embarking on new projects to expand the national grid for a sustainable supply of electricity and also to improve capacity.