Falana blames capitalism for corruption in Nigeria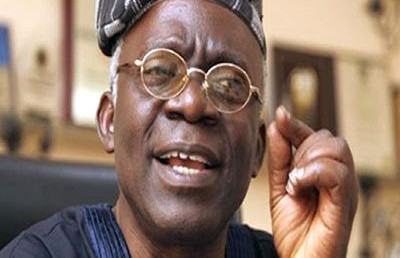 Senior Advocate of Nigeria and human rights lawyer, Femi Falana has taken a swipe at Capitalist countries, which he says, sustained corruption.
Femi Falana said this at a launch of a compendium on 100 notable corruption cases in Nigeria complied by the Human Environmental Development Agenda.
The United Nations development program says funds lost to corruption are estimated at 10 times the amount of official development assistance in developing country such as Nigeria.
In the of the 2019 Human Rights day, it is worrisome that in Nigeria, most of the high profile corruption cases suffer undue and unnecessary delays.
While presenting the third edition of the compendium on 100 high profile corruption cases, Falana says the issues go beyond graft, insisting that Nigerians will remain poor if they own the fight against corruption.
Giving a review of the compendium, the coordinator Democracy Vanguard, Adeola Soetan hints that 38 ex-governors are part of the list.
Soetan says corruption is caused by a system which promotes over-monetized politics.
The organizers speak more on the reason for the compilation.
If Nigeria wishes to win the fight against corruption, the activists want the issue of the choked courts and judges handling too many cases to be looked into.
However, HEDA believes that the compendium will reinvigorate the public spirit in the quest for transparency and good governance in Nigeria.