DSS insists on Sowore's detention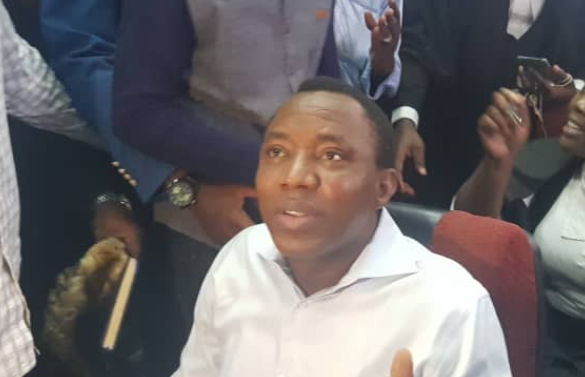 The Department of State Services has maintained it stands on the continuous detention of the Nigerian Human Rights Activist, Omoyele Sowore that it cannot release him to protesting mobs.
Briefing journalist in Abuja, the spokesman of the service, Nnochirionye Afunanya said the service cannot allow Sowore to go without its administrative procedure.
He admitted that though the court order was received by the service, nobody has come to undergo the said administrative procedure for him to be released.
Afunanya sighted the instance of Nnamdi Kanu who he said is at large since he was released without the procedure saying no one is held responsible for absence.
He added that the service has no doubt to maintain its stand to protecting the nation and Nigerians.
Afunnanya maintained that the secret police was following administrative procedures by insisting that Sowore's sureties come forward for proper documentation.
A few weeks ago, a group of protesters led by Deji Adeyanju alleged that they were given N1m to stop the protest demanding Sowore's release.
The DSS, however, said it will release Sowore if his sureties come forward for documentation.