Court Refuses Okorocha's Move to Stop Forfeiture of His Property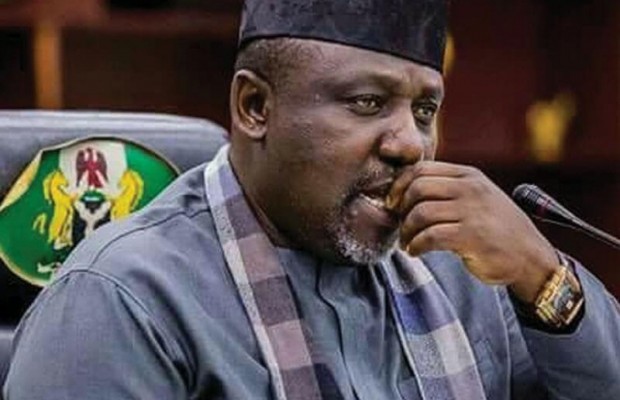 A Federal High Court Sitting In Abuja Has Refused A Motion By Ex Imo Governor, Rochas Okorocha, For An Order Of Interim Injunction Stopping The Imo State Government From Confiscating His Property.
Ex Imo State governor, Rochas Okorocha Wednesday began the legal process seeking to stop the Imo State government from confiscating his assets over alleged corruption.
A High Court sitting in Owerri had ordered the final forfeiture of properties said to be acquired through "illegal means" by the now serving Senator.
Ruling on the motion, Justice Ahmed Mohammed, said granting the order by Okorocha would amount to assuming jurisdiction to hear the extant matter despite two pending motions by the defendants, EFCC, Imo challenging jurisdiction.
He therefore dismissed the motion, and adjourned till 24th of  August for hearing on the motion challenging jurisdiction of the Federal High Court sitting in Abuja to hear the matter.
Galaxy's Godfrey Eshiemoghie reports that the 48 defendants in the suit by Okorocha has the Economic and Financial Crimes Commission EFCC, the Attorney General of Imo State and members the seven panels constituted by the Imo State government to investigate alleged infractions by Rochas Okorocha during his two terms as governor.