Court Fix 25 Feb to Rule on Maina's Bail Application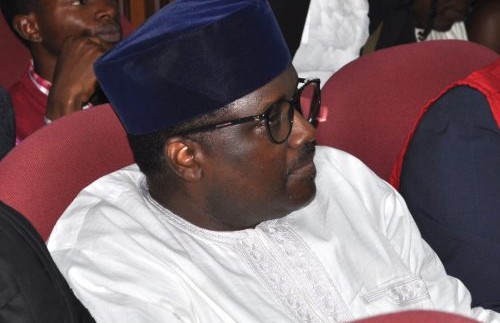 Justice Okon  Abang of the Abuja Division of the Federal High Court has fixed 25 February for a ruling on the bail application by former Pension Reform Task Team, Abdulrasheed Maina who is facing a lawsuit bordering on alleged money laundering to the tune of N2billion.
Galaxy's Godfrey Eshiemoghie reports that Friday's Court hearing scheduled for the commencement of Maina's defence had to be shelved on account of two of the defendant's pending applications.
It is for this that Justice Abang will be ruling on the next adjourned date, which is to determine whether Maina's trial can go ahead in his absence.
And counsel to the defendant Sani Katu [SAN], in his application for bail that includes medical records of his client, prayed the court to grant him bail with the assurance he will not abuse the privilege, having sworn an undertaking to that effect.
He said the treatment his client received while in Chad saved his limbs from amputation.
On the flip side, the prosecution, Mohammed Abubakar, asked the court to refuse the defendant's application for bail, on grounds that it will be abused like the last time.
The two pending applications for bail will be heard on 24 February with the ruling scheduled for a day later.
Meanwhile, counsels to both parties in the lawsuit declined to comment with journalists on the direction of the case so far.