Catholic Priest Suspended over Govnorship Ambition Caution Fans, Party Faithful's.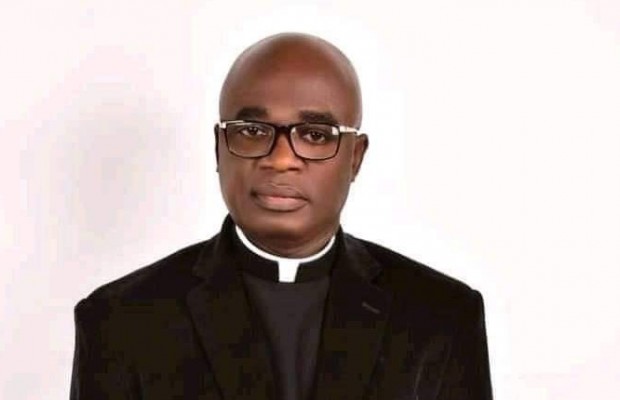 A Catholic Priest who was suspended from holding and conducting Mass by the Diocese of Gboko, over partisan politics has finally reacted to the suspension calling on its followers, party men, and members of the public to tread with caution and distance themselves from making spurious comments against the leadership of his church.
Reverend Father Hyacinth Alia, a parish priest under the Catholic Diocese of Gboko, contesting the governorship seat of Benue State on the platform of All Progressive Congress was last week suspended. While reacting, he said the suspensions were in order as it does not stop his priesthood but aimed at helping him focus on prosecuting his ambition to salvage the state.
Reverend father Alia and one other APC aspirant Mathias Byuan, who spoke to newsmen shortly after the APC meeting in Makurdi, say as they head to its primary this week Thursday,  the best thing that has ever happened to the party is the direct primary, saying they remain the aspirants to beat.