BOOSTING FISH FARMING: Ondo Trains 100 Youths In Fishery, Aquaculture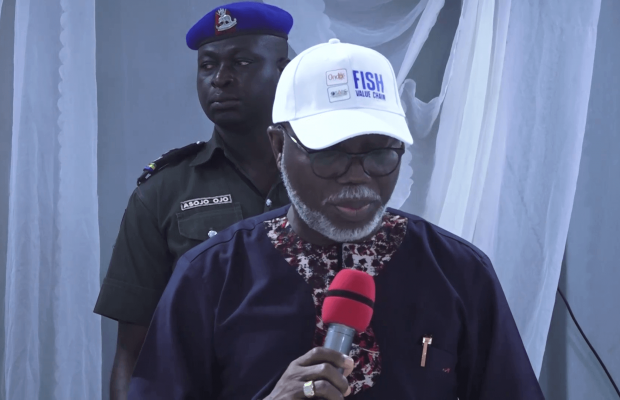 Ondo State Governor, Rotimi Akeredolu has stressed the need to address the importation of fish in the country with heavy investment in fishery and aquaculture. The Governor stated this at the flag-off of training for 100 youths in fishery and aquaculture in Akure, the state capital. He said his government is ready to boost fish production through investment in aquaculture, to create jobs for the teeming unemployed youths in the state.
 Represented by his Deputy, Lucky Aiyedatiwa, the Governor said this will be achieved through partnership with private organizations. The Senior Special Assistant to the State Governor on Agriculture and Agribusiness, Akin Olotu said more youths will be engaged in fish farming. According to him, the government at all levels must take steps to encourage youths to venture into fish farming. Olotu however noted that the youths are already involved with fish farms in their backyard.