Benue Protest Trails of Fulani Herdsmen Attack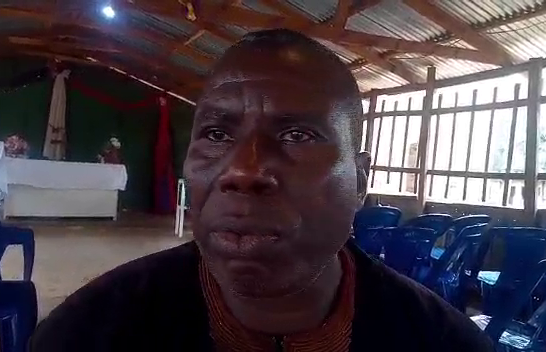 More than 15 persons were yesterday and this morning killed while many were injured by People suspected to be Fulani Herdsmen in Tse Angbeghe  Udam  Aondoana   and Agbanu  Seghev/Ukuse in  Gwer West LGA  of Benue state 
A Survival Mrs Felicia Anor says the attackers came through Akpachi in Otukpo LG and launch an attack on Tse Angbeghe at about 5 pm this morning, killing 15 people, injuring 26 others and burnt several houses.
According to reports, the attackers also ambushed Naka-Nagi-Agagbe road killing 2 people on a motorcycle while 4 were hospitalized.
This has prompted a peaceful protest in Naka town organized by Christian Association of Nigeria Gwer west Chapter lead by Pastor Sule Sunday on behalf of the Christian community expressing their grievances on the persisted attack on the community without provocation, calling on government to intervene.
Fulani Herdsmen have taken over seven council wards of Sengev, Gaagev/Tongev , Saghev/Ukusu , Tough Ateer/ Ijaha,Gaambe Ushin, mbachohon Avihijme  in the local government and called for a step-up of  security patrol in the local communities.
Security personal have been drafted to the area to avoid further attack. g