Benue Impound About 400 Cows, Says No Going Back On Open Grazing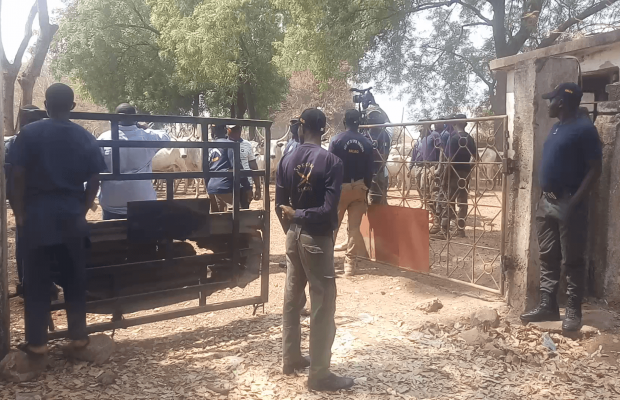 Benue State Government has insisted that it will not abrogate the law prohibiting open grazing no matter the effort and threat from herders to vanquish the law the people have decided on.
The State deputy governor, Engineer Benson Abounu, disclosed this to newsmen in Makurdi, saying six herders were arrested yesterday with more than 200 cows along the bank of River Benue after crossing in from neighbouring Nassarawa state.
Engineer Abounu, further confirms the presence of over a hundred armed herdsmen along the Benue/Nassarawa border after it had sent security agents to investigate the claims by Nassarawa Governor Sule Abdullahi when he met with Mr President.
While he explained that the state security council have been placed on alert to help ward off these criminal elements, he said the state government will not allow open grazing except ranching which must be done according to the law of the land.