Benue Adopts Volunteer Guards to Help Fight Renewed Armed Herdsmen Attack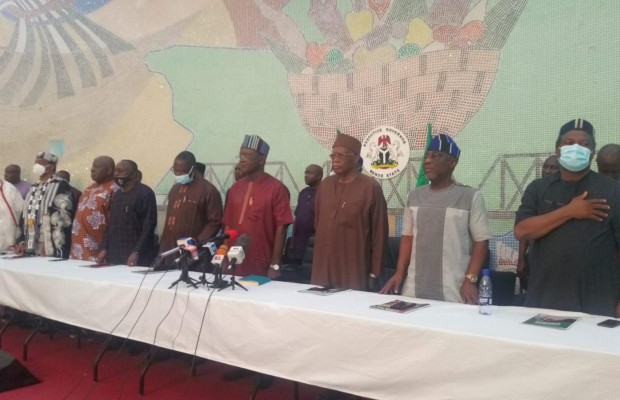 Benue State has adopted the State Volunteer Guard to complement the effort of the security agencies in the state to help stop the renewed attacks on his people by armed herdsmen militia.
The decision was adopted following the resolution reached at the end of the expanded stakeholders meeting held today in government house Makurdi, the Benue State capital.
Governor Samuel Ortom of Benue who read the resolution reached to newsmen said the decision was taken after reviewing the security situation of the renewed killings of Benue people by armed herdsmen and ordered the immediate recruitment of personnel across the twenty-three local government areas of the state.
The Governor said the composition of the volunteer guards will be mostly ex-servicemen with a steady income and unquestionable character to be headed by the various council bosses, divisional police officers, traditional rulers who will operate with known and recognized weapons to defend themselves against any external aggressors.
The stakeholders who expressed appreciation to President Buhari for deploying Operation Whirl Stroke and other security agencies to flush out herdsmen and ensure there is peace in Benue, said it observes that the security agencies were becoming overstretch, hence, the need to complement their effort to save the people from the renewed guerilla tactics adopted by the armed herdsmen.
Governor Ortom maintained that there is no going back on the Anti open grazing prohibition and establishment of ranch law.