Appeal Court affirms sacking of Kano Gov Abba Yusuf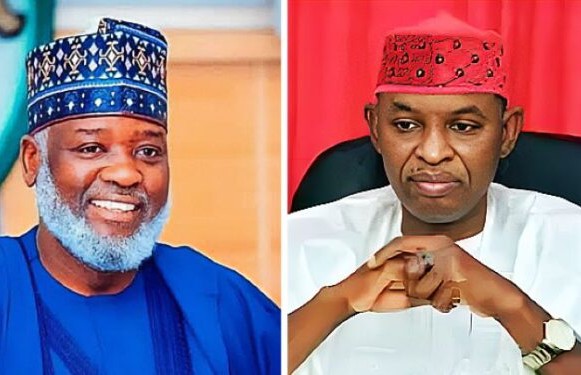 The Court of Appeal has affirmed the tribunal verdict by dismissing the appeal filed by Kano State Governor, Abba Kabir Yusuf of the New Nigeria Peoples Party (NNPP).
Earlier, the Election Petition Tribunal had declared the All Progressive Congress (APC) flagbearer, Nasiru Yusuf Gawuna, as the winner of the state's governorship poll held on March 18.
Also, the Independent National Electronic Electoral Commission (INEC) had  announced Yusuf as the winner of the March 18, 2023 election, saying he garnered 1,019,602 votes to defeat Gawuna who got 890,705 of the votes cast.
But the APC approached the Tribunal, citing alleged electoral malpractice.
The Tribunal had hinged its nullification of Yusuf's election on the reasons that over 160,000 ballot papers were not signed or stamped by INEC.
Yusuf's votes were subsequently reduced to 853,939 while Ganuwa's 890,705 votes were not affected.
The three-man panel of the Tribunal led by Justice Oluyemi Akintan Osadebay  sacked Yusuf on September 20, 2023, after deducting 165,663 of his votes.
The Governor then filed an appeal before the appellate court.
The APC, INEC and the NNPP also entered cross-appeals before the court, asking the appellate court to set aside the judgment.
Abba's counsel, Wole Olanipekun SAN averred that the Tribunal's decision against his client was not validly made.
But the APC counsel, Akin Olujimi SAN contended that the Tribunal was right to evaluate the evidence placed before in nullifying Yusuf's election.
In its judgment on Friday, the three-man panel of the appellate court held that it can be seen that the Tribunal acted in the overall interest of justice, when it allowed APC's tendering of documents during trial because INEC released documents to the APC piecemeal in order to defeat the petition of the petitioner.
The Appeal Court also held that Olanipekun's insistence that APC ought to have joined its candidate, Ganuwa, as a party at the Tribunal proceedings, was not backed by the 1999 Constitution as a candidate is entitled to be represented by his political party during litigation.
The three-man panel of the court held that every political party shall maintain the register of its voters.
The court said the appellant to his own detriment did not submit his NNPP membership registrar or even tendered his statement on oath regarding his membership of the party.
The court said the 1999 Constitution made it mandatory for a political party to have a membership register and submit the same to INEC and the Tribunal when needed.
The court added that the name of Abba is not the NNPP membership registrar.
The Appeal Court dismissed all issues in the appeal  and affirmed the judgment of the Tribunal that nulified the election of the Governor.
This led to wild jubilation among members of the Ruling All Progressive Congress within the court premises.