Agitators of A Yoruba Nation Stage Peaceful Rally in Akure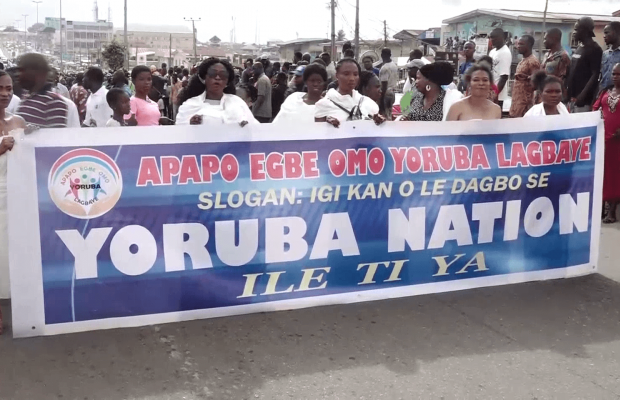 Agitators of Yoruba nation on Saturday stormed Akure, Ondo state capital in their thousands for a rally.
The agitators under the auspices of different Yoruba pressure groups and led by Yoruba activist, Sunday Adeyemo, Popularly known as Sunday Igboho converged at lsinkan Roundabout before marching to other parts of the state capital causing heavy traffic gridlock. 
Akure residents who were caught in the traffic had to trek to their destinations.
Motorists were held in the traffic for several hours.
Masquerades, market women, youths, Okada riders also joined in the rally.
Security agencies deployed their personnel to guide against the hijacking of the protest by miscreants.