Tinubu, Abbo in heated exchange over threat of suspension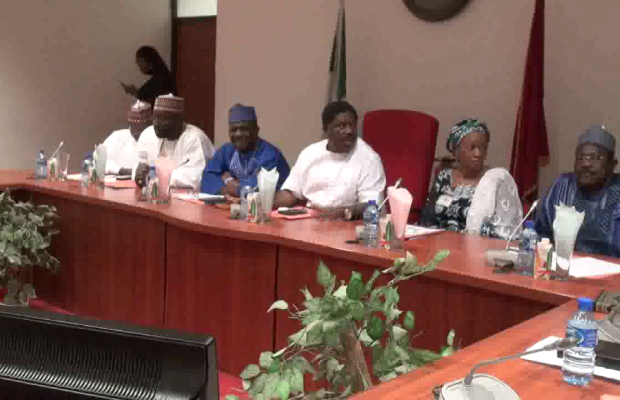 The Senate ad-hoc Committee investigating the now infamous assault of a lady at an adult shop commenced its assignment Tuesday with a bit of drama as a member of the Committee, Senator Oluremi Tinubu and the man in the eye of the storm, Senator Elisha Abbo were involved in a heated exchange.
---
Galaxy's Godfrey Eshiemoghie reports that the reason for the argument stemmed from the fact that, Senator Abbo's view, the matter was in court and as such, the Senate lacked jurisdiction to investigate him.
The embattled Adamawa North lawmaker equally requested the panel session be held without the television cameras.
But in Senator Tinubu's view, Abbo was not in a position to dictate the mode of operation of the ad-hoc Committee, stressing his unsavory conduct could mean his risking suspension.
In the meantime, the lady who was the victim of the assault is currently receiving medical attention at an unnamed hospital, this is as revealed by her lawyer who appeared before the Senator Sam Egwu-led panel.
The Senate ad-hoc Committee has two weeks to submit its report of its findings.