36 cows: expert begins fumigation of Ijare sacred grove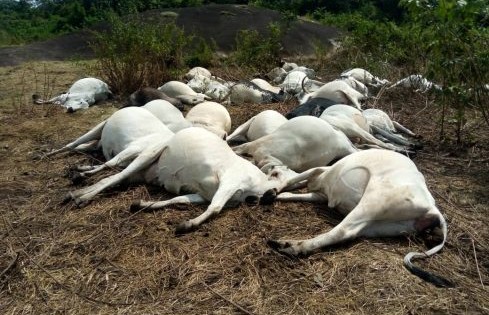 Government's Health Officials have been deployed to sacred Oke Owa in Ijare local government area of Ondo state to fumigate the scene where 36 cows were struck to death by thunder.
---
The officials numbering about 13, carried out the fumigation seven days after the incident occurred.
The fumigation of the scene is necessary because of traditional restriction placed on the evacuation of the dead cows from the hilltop and which environmental health experts declared dangerous because of the number of the cows that will decay at a time and the strength of the stench that will rent the air.
The state government opted for fumigation of the scene and the surrounding area to prevent outbreak of an epidemic that may affect the people living in the community and it's environs.