2023: ELECT COMPETENT CANDIDATES...STAKEHOLDERS TELL LABOUR PARTY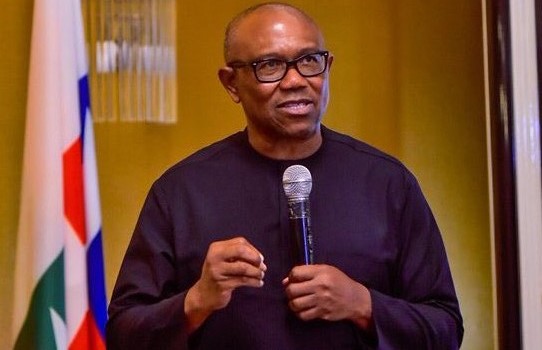 The presidential candidate of the Labour party Mr. Peter Obi says the 2023 general election must be based on competence, trust and not by ethnicity or religion.

Mr. Obi made the assertion a Leadership Retreat held for officials of the party in Abuja Monday.

He said Nigeria is at a cross road  where those in position of authority have failed to address challenges of insecurity and economic meltdown and needs to be salvaged.

The presidential candidate Said he will solve problems and challenges facing the country and will not indulge in any blame game, if he's elected as president.

Trailing the unabated oil theft that have impovrished the country, Mr. Obi expressed the need for Nigerians to vote for a  competent candidate who will the sector viable to contribute to national development.
Other stakeholders who spoke at the event urged the party to forge a formidable front and vote out those making excuses why they did not deliver on their promises.
They also those running on the platform of the party to consult trade unions and other stakeholders across the country instead of wasting their time visiting power brokers who are only working to serve their interests .

Party members and NLC and TUC officials officials from across the country attended the event.

The theme of the retreat is; Nigeria at the Crossroad; labour party the only option.