We'll Always Stand By Chad, President Buhari Assures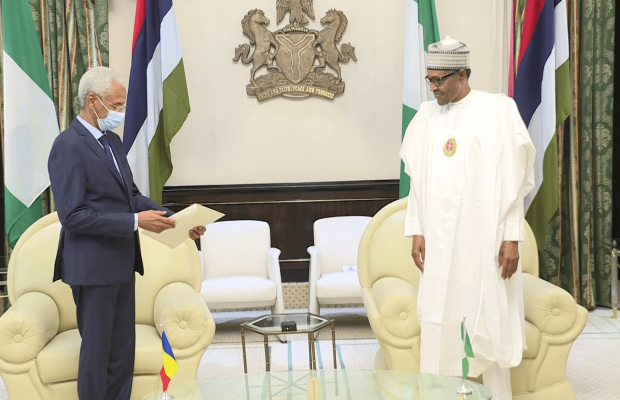 President Muhammadu Buhari says Nigeria will continue to play big brother role to the Republic of Chad as its own neighbour. 
The President spoke at State House, Abuja, Tuesday, while receiving a Special Envoy from His Excellency, President Idris Deby Itno of Chad.
He said that Nigeria appreciates the support she was getting in tackling insecurity from the neighbouring country but regretted the problem between Chad and Libya which is causing disharmony in Chad.
Stressing that Nigeria was grateful to Chad for the diverse kinds of support given to combat the Boko Haram insurgency, the President assured that Nigeria world always backs up Chad in its local and international aspirations.
The Special Envoy, Mr Amine Abba-Sidick, Minister of Foreign Affairs, African Integration and Chadians Abroad, conveyed a message from his President, whom he said sent fraternal greetings to President Buhari and Nigerians in general.