Off season Election: Police distribute 220 Operational vehicles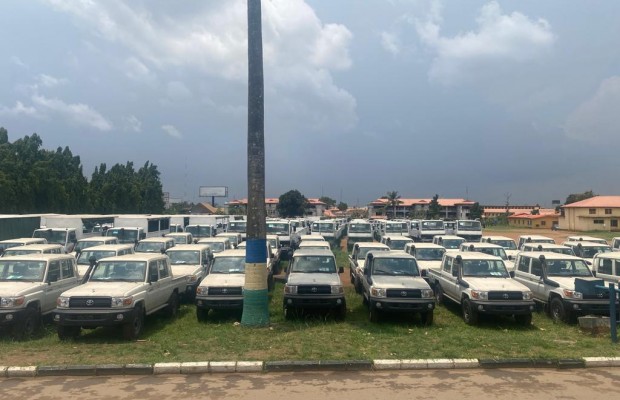 In a bid to have smooth electioneering processes in the forthcoming off cycle Gubernatorial elections in Bayelsa, Imo and Kogi States scheduled for 11th November, 2023, the Inspector-General of Police,  Kayode Egbetokun, has ordered the distribution of additional 220 operational vehicles, including water canons, Armored Personnel Carriers, helmets, bullet proof vests, tear gas canisters etc, to the 3 affected states to intensify security arrangements for the elections. 
Earlier, the IGP had organised trainings for the police officers, who are involved in the election security management for the forthcoming elections and sought the approval of the Federal Government for the payment of their allowances and other necessary support to boost the morale of the officers during the operations. 
In a statement issued by the Force spokesperson,ACP Muyiwa Adejobi said, the IGP urged  all stakeholders in the 3 states to embrace peace, uphold the sanctity of the rule of law and be law-abiding in their endeavours before, during and after the election
He said the Police and other security agencies have been placed on alert to avert any unruly acts capable of disrupting the elections in any of the states.