Mali Can't Afford to Stand Alone, Says President Buhari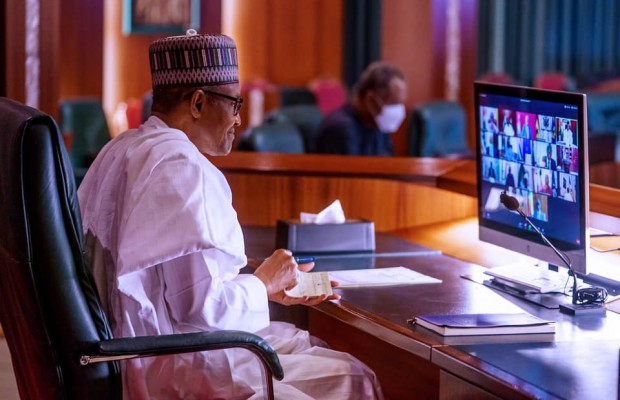 President Muhammadu Buhari has joined ECOWAS Heads of State and Governments in a virtual meeting, charging the military junta in Mali to set an acceptable time table for return to democratic government, since the country cannot afford to stand alone in the sub-region.
In his remarks at the third Extraordinary Summit of ECOWAS on the socio-political crisis in Mali, President Buhari said from the briefings presented by the Special Envoy, former President Goodluck Jonathan, it was clear that the regional body's engagements with the new military leadership in Mali were yet to achieve the desired results in several key areas.
He, however, expressed happiness to hear of the release from detention of the former President of Mali, Ibrahim Boubacar Keita, who is reported to be in good condition and noted disposition of the new leadership to free the remaining senior officials adding that such contribute to the renewed sense of belonging to the Malian people.
He added that the military leadership should be flexible in negotiations by putting the interest of all Malians and the harmony of the sub-region into consideration emphasizing the need for Mali's Constitutional Court to work hand in hand with all the Malian stakeholders to ensure an early and hitch-free return to a democratic government through free, fair and inclusive election.
President Buhari commended the Chair of the ECOWAS Authority of Heads of State and Government, President Mahamadou Issoufou of Niger Republic for convening the Extraordinary Summit and also condoled with Alassane Ouattara, President of Cote D'ivoire, on the loss of a close aide, Mamadi Diane.
Among Declarations of the Summit adopted by ECOWAS leaders were that the transition government in Mali must be led by civilians, and that the return to constitutional order should be concluded within 12 months.
Malian military was also encouraged to focus on securing the country, faced with severe security threats from its northern part, instead of an incursion into governance.END