Kim Jong-un calls for 'positive and offensive' security policy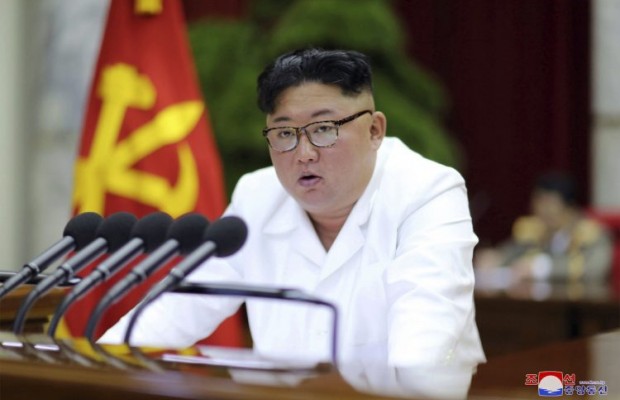 North Korea's leader has called for "positive and offensive measures" to ensure the country's "sovereignty and security", state media said.
---
Kim Jong-un was speaking at a multi-day gathering of party leaders in Pyongyang - unusual for this time of the year. The comments come amid concerns that the North could end negotiations on denuclearisation with the US, and restart major weapons testing.
The US has said it would be "extraordinarily disappointed" by that. While the phrase "positive and offensive measures" is vague, it seems to imply further bolstering of North Korea's weapons programme - tactical or strategic, or both - says Minyoung Lee from specialist site NK News.
Pyongyang threatened earlier this year to take a "new way", if Washington failed to offer concessions in the nuclear talks by the end of the year.
According to North Korean state media KCNA, Mr Kim opened the party meeting on Saturday and presided over the session on Sunday. Reports also indicated the meeting would continue on Monday.