Kenyan to swear-in new president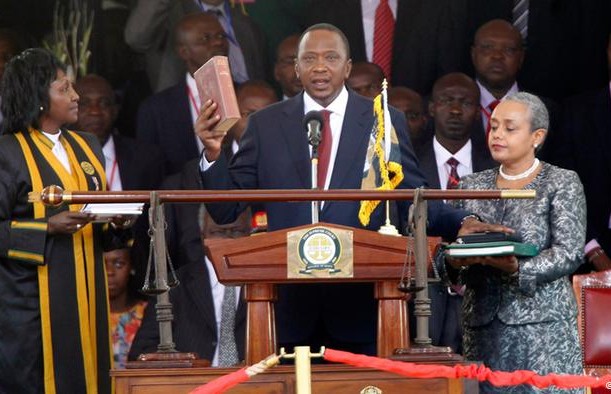 Uhuru Kenyatta's inauguration as Kenyan new President holds today.
---
 Kenyatta won a second five-year term on Oct. 26 in a repeat presidential election boycotted by opposition leader Raila Odinga, who said it would not be free and fair.

The Supreme Court nullified the first presidential election, in August, over irregularities.

The extended election season has divided Kenya, a Western ally in a volatile region, and blunted growth in East Africa's richest economy.

Supporters of Kenyatta - who won with 98 percent of the vote after Odinga's boycott - are urging the opposition to engage in talks and move on.
"Our responsibility after the political competition is to come together and work to build the nation," Kenyatta told a church service on Sunday.

Hours before the inauguration was due to start, 60,000 Kenyatta supporters, many clad in the red and yellow Jubilee party colours and carrying Kenyan flags, filled the stadium where the ceremony will take place.