Israel bombs more than 200 targets in Gaza Strip overnight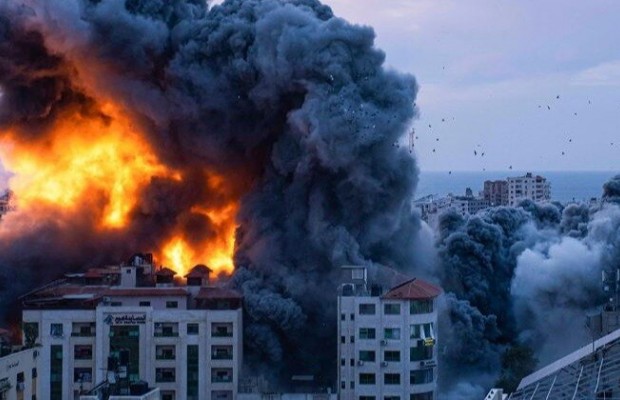 The Israeli military on Tuesday said more than 200 targets were struck overnight, including a weapons depot used by Hamas and facilities belonging to Islamic Jihad, a separate Palestinian Islamist group.
Hundreds of Palestinian attackers crossed the border into Israel on Saturday.
Around 900 people were killed in the ensuing massacre.
In Be'eri, a kibbutz in southern Israel, more than 100 bodies were found on Monday after the army regained control of the area. 
Hamas militants took at least 150 people captive and brought them back to Gaza, including women, children, and the elderly, according to an assessment by Israel.
However, Hamas has threatened to execute one hostage for every unannounced Israeli strike on civilians in Gaza.
According to the Israeli army, the bodies of 1,500 militants have been found in Israeli territory so far.
Massive Israeli counter-attacks have killed at least 687 people and injured more than 3,800 in the Gaza Strip.