Expert explains benefits of exclusive breastfeeding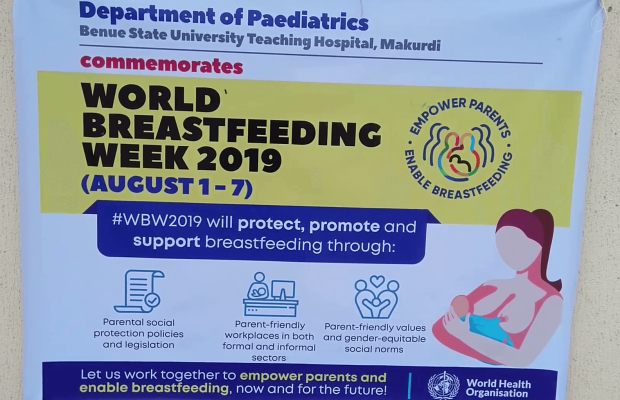 Pregnant women and nursing mothers have been urged to make conscious effort to exclusively breastfeed their babies at least most 6 months before introducing them to other kinds of food.
---
The Head of Pediatric Department, Benue State University Teaching Hospital, Dr Martha Ochoga, emphasised this while educating pregnant women and nursing mothers as part of efforts to mark the World Breastfeeding day in Makurdi.
She said giving breast milk in the first 6 months will help boost babies immunity and make them grow well devoid of diseases while cautioning them against the use of soap and spirit to clean their nipples, She added that putting on tight clothes instead of loosed cloths can be detrimental.
Dr Ochoga, who explained that breast milk contains a lot of properties and vital nutrients that will help the baby and mother against genetic diseases advised pregnant women with HIV to seek doctors advice.
Some of the pregnant women and nursing mothers including a man who came with his wife expressed satisfaction at the lecture, saying they will keep to heart the need to breastfeed their babies.
Meanwhile, a nursing mother who was already using formula in addition to breast milk said she has learnt a lot and promise to keep to it.