2019 army day: army conducts free medicals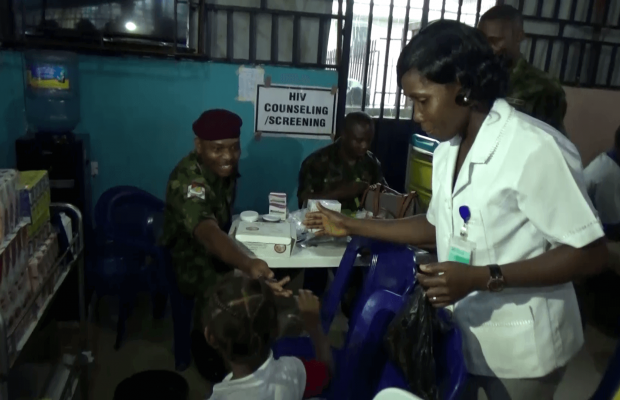 As part of activities to celebrate the 2019  Army Day, 6 Division of the Nigerian Army Port Harcourt has carried out a free medical outreach in Rumukrushi community in Obio/Akpo local government area of Rivers state.
---
The medical outreach witnessed massive presence of elders, youths and children from the community who gathered at the primary healthcare Centre.
The Commander of the 6 Division medical services and hospital who represented the GOC, said the exercise is part of their social corporate responsibility.
Some beneficiaries expressed joy over the gesture from the military and call for a continuous exercise.
Areas covered by the outreach includes free examination of patients, HIV/Aids screening, cardiovascular screening, dispensing of drugs and mosquito treated nets.